Step #1
Soak a small cotton ball in nail polish remover (acetone or non-acetone — it doesn't really matter) and apply it to your nail.
Anzeige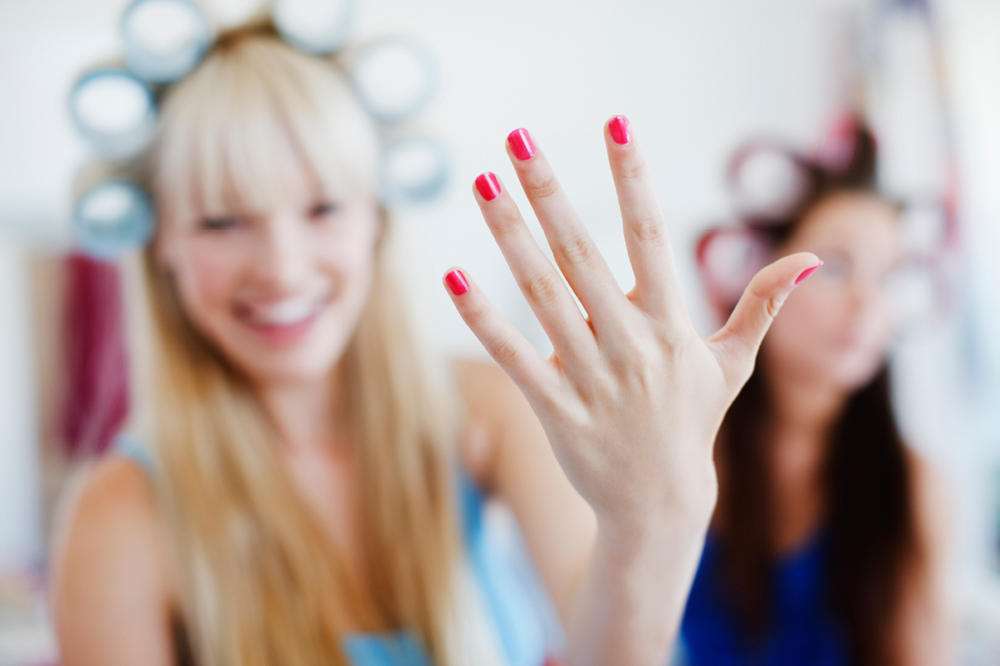 237/Tom Merton/Ocean/Corbis
Step #2
Secure the cotton ball on your nail with a small rubber band or cover the nail and cotton ball in a small strip of tin foil, being sure to firmly wrap it and secure the cotton ball in place.
Step #3
Wait about 8 to 10 minutes for the polish remover to work its magic.
Step #4
Gently slide the cotton ball off of the nail, which should take all of the glitter polish with it. Alternatively, you can use polish remover pads or a makeup remover pad to swipe the glitter off the nail.
Step #5
Sit back and be dazzled at how easy you were able to remove your glitter nail polish, because whether you have one coat of glitter on your nails or 8 coats of glitter on your nails, it's a foolproof removal method that even works on gel polish. It's simply one of the best hacks we've found, and magazines like Allure and Glamour agree.