Pineapples, coconuts and papayas, oh my! They may be staple ingredients for any island-themed party or cocktail, but these tropical fruits can also be whipped up into seriously soothing concoctions that help you get rid of corns, calluses, heel fissures and other common foot ailments. So put on a little reggae and let your sore, tired feet be like islands in the sun, playing and having fun!
Anzeige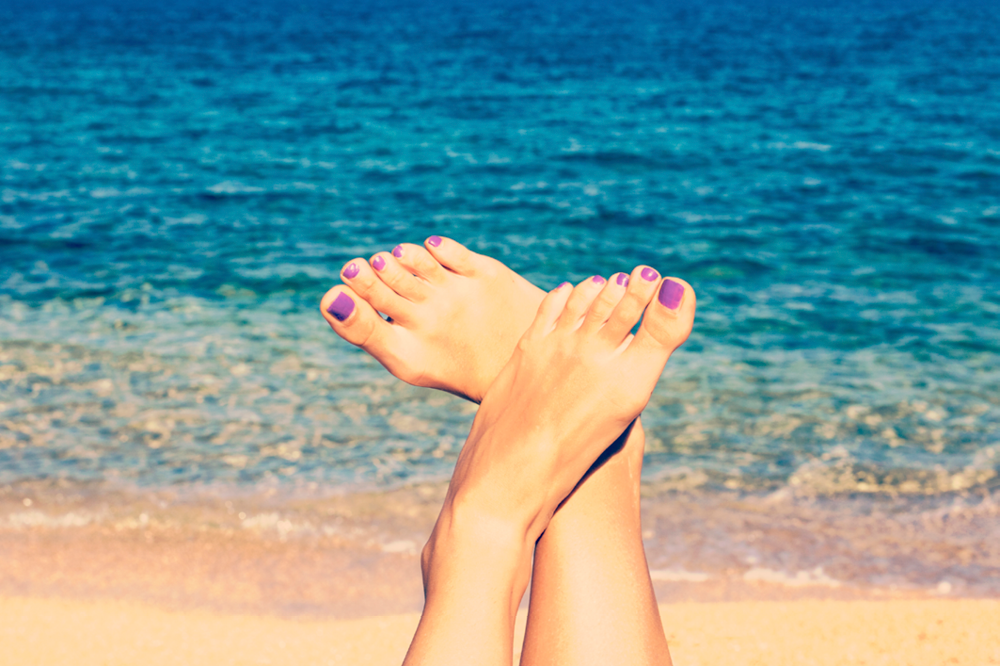 sivivolk/iStock
Papaya Punch for Corns
Called "fruit of the angels" by Christopher Columbus, bright orange papaya isn't only beautiful, it packs a powerful punch against corns, which are painful circles of hardened, thickened skin that develop on the toes and soles of your feet from rubbing and repeated friction. Researchers believe two proteolytic enzymes called chyomopapain and papain that are found in the exotic fruit promote skin and wound healing. To receive the benefits yourself, simply mash some fresh papaya, apply it to the corn and cover with a bandage. Repeat one to two times daily, and within a few days, your corns should be mostly healed.
Pineapple Power for Calluses
Your new super power in callus removal is pineapple — trust us! The sweet yellow fruit is nature's alpha hydroxy acid: it can exfoliate your hardened calluses and increase the rate of skin cell turnover. Start by immersing your feet in a pineapple soak that is half warm water and half pineapple juice. After soaking for your feet for about 15 to 20 minutes, exfoliate them with a mixture of equal parts granulated sugar and coconut oil with a couple of pineapple slices mixed in. Follow up by slathering each foot with coconut oil or your favorite tropical scented foot cream.
Avocado Banana Mask for Heel Fissures
The enzymes in many tropical fruits work wonders when it comes to promoting skin health and healing, and this soothing mixture of mashed avocados and bananas is perfect for coating and healing cracked, dry heels. All you have to do is mash one avocado and one banana together, add a handful of shredded coconut and then slather the soothing and softening mixture on your feet. Allow it to sit for 15 minutes and then rinse off with warm water. Repeat on a daily basis to help repair heel fissures.
GOODBYE DRY: Quick Cures For Heel Fissures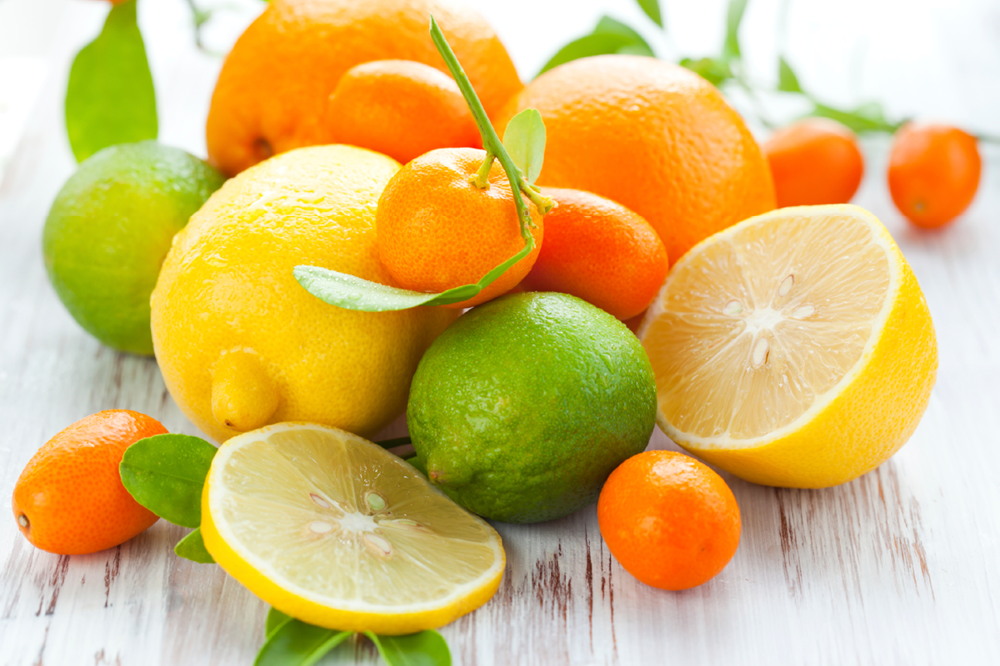 Sarsmis/iStock
Piña Colada Pedicure
A piña colada cocktail can make you feel instantly happy and relaxed, as can a piña colada pedicure. Give the sweet and milky treatment a try by mixing three cups of pineapple juice with one cup of coconut milk in a footbath. Soak your dry, callused feet in the mixture for about 15 minutes, allowing the fruit acids to work their magic on your corns, calluses and other unsightly foot ailments. Follow up by rinsing with warm water and using a pumice stone to gently scrub away any remaining tough skin from your heels and soles. Finish by applying a thin coat of coconut oil to each foot and covering with cotton socks.
Coconut Lime Scrub for Dry Feet
You could put the lime in the coconut and drink it all up, but we're pretty sure this will be an instance where you won't mind being the designated driver and letting your feet do the drinking. Start the foot party by mixing 2 cups of Epsom salt mixed with 1/4 cup of melted coconut oil, a couple of tablespoons of shredded coconut and the zest of 2 limes, and then use a small amount of the polishing foot scrub right before you hop in the shower each day. Rum is optional!
DRINK UP! Details on margarita pedicures, wine pedicures and other fun pedicure trends