Many women assume that the biggest problem associated with wearing sandals is whether to buy the latest pair from Steve Madden or Michael Kors. But there are a host of other stresses that come along with wearing the summer shoes that make sandals bad for your health.
Anzeige
Why Sandals Are Bad For Your Feet
One of the main health problems with sandals is that most of them have zero shock absorption, meaning your feet are taking on quite a burden all summer long. This can lead to stress fractures, which are small cracks in the weight-bearing bones of the leg and foot, and plantar fasciitis, which is when the tissue in your heel becomes irritated, swollen and inflamed. Wearing unsupportive sandals for extended periods of time also has the potential to lead to bunions and hammertoes, and it could permanently affect your gait (the natural way in which you walk).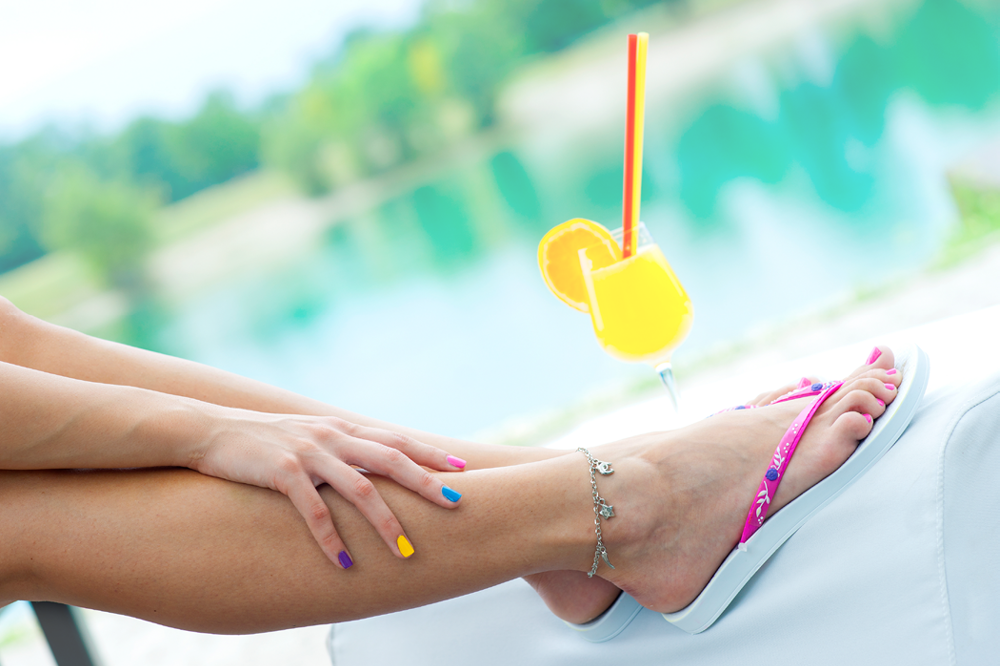 dnberty/iStock
Another common problem associated with wearing sandals and flip flops is severely cracked and dry heels. "When shoes don't have a back, and nothing is cupping the heel and holding the fat pad on your heel in place, it tends to splay out. The skin follows suit and eventually cracks," explains Jane Andersen, DPM, a board-certified foot surgeon in Chapel Hill, North Carolina, to O, The Oprah Magazine.
READ MORE: 10 Reasons Why You Should Break Up With Your Flip Flops
On their own, cracked and dry heels (called heel fissures) can be painful and embarrassing. But the risk comes when the cracked skin begins to break and bleed. This leaves the irritated skin vulnerable to bacterial, viral and fungal infections such as plantar warts and Athlete's Foot.
In addition to heel fissures, wearing sandals for extended periods can also lead to blisters, corns and calluses. Most summer shoes are made from inexpensive materials that rub the skin and don't provide much cushioning. Coupled with the fact that sandals are worn without socks (for fashion conscious people, anyway), the footwear can leave the skin on the feet and ankles in terrible shape.
Preventing Sandal Dangers
Avoiding sandals altogether is the best way to prevent foot problems like stress fractures, plantar fasciitis, fungal infections and calluses. But considering the fact that asking a woman not to wear sandals is like asking a woman not to wear makeup, we have a few ways to make wearing the summer shoes safer.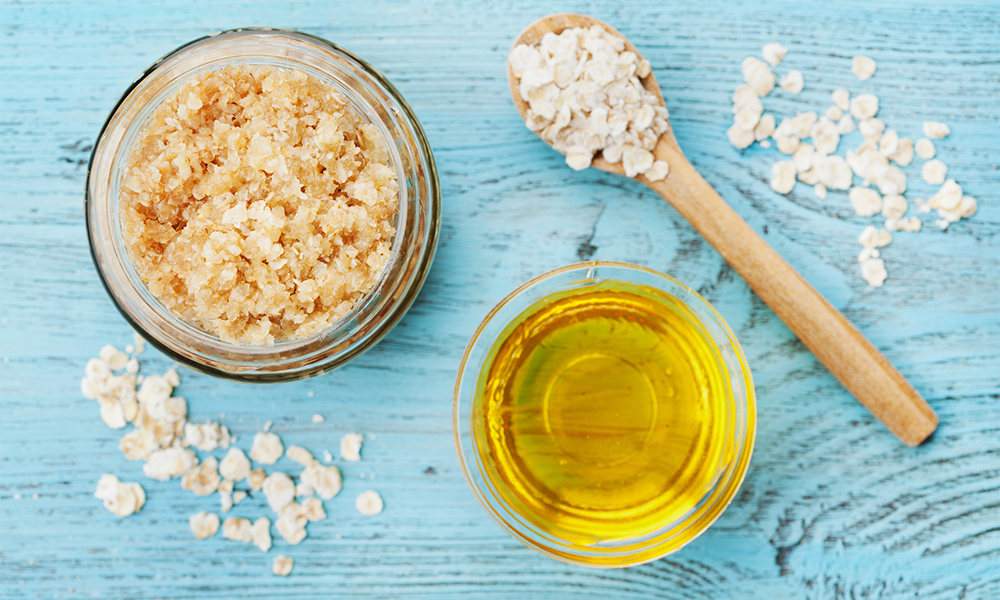 Julia_Sudnitskaya/iStock
Minimize Your Sandal Time
Try wearing sandals only during periods when you aren't walking a lot, like while hanging out in the backyard or going to the neighborhood swimming pool. Activities like traipsing through amusement parks and running errands call for more supportive shoes like cushioned sneakers.
Choose Better Sandals
Most sandals and flip flops are constructed from non-supportive material that negatively affect pronation, but more and more brands are offering walking sandals that come with padding and arch support. If you absolutely love a pair of sandals that aren't supportive, try adding support with insoles. The contouring of insoles helps keep arches elevated and is generally considered a much better surface for your feet, back and legs than walking in flat sandals.
Some supportive sandal options include Birkenstocks and Yosi Samra Roee Flip Flops from Zappos.
Replace Your Sandals Regularly
Sandals have a tendency to wear out much quicker than other shoes, so be sure to buy new sandals and flip flops each season to make sure you're not walking around in broken down shoes.
Maintain Good Summer Foot Care
Corns, calluses, sunburns, heel fissures and other foot problems are more common in the summertime, and poor shoe choices are mostly to blame. In addition to being smarter about which footwear you place your tootsies in, help protect your feet by keeping them clean and dry, applying lotion every day and giving yourself nourishing at-home pedicures like this natural DIY treatment.