It's tough to find anything that feels better than a foot massage, meaning there are hundreds if not thousands of home foot massagers on the market. From footbaths that use water to stimulate the feet, to reflexology devices, to at-home shiatsu massagers, there's a product out there for each and every possible foot problem. But what should one look for when buying an at-home foot massager? And which type of massage device is best for various foot issues like sore muscles, plantar fasciitis, bunions and more? Read on to find the best foot massage devices that keep your feet happy, healthy and strong.
Anzeige
Determine Why You Need A Foot Massager
It might sound obvious, but many people set out on a search for the perfect massage device without asking themselves why they want a foot massager to begin with. Narrowing down why you want a foot massager will help you determine which device is the best option for you. All foot massage devices can help boost circulation, replenish lost energy, improve mood, alleviate pain and relax the entire body. But generally people fall into one of two categories when searching for a foot massage device:
You're searching for a foot massager to help heal a specific foot issue (achy muscles, plantar fasciitis, etc)
You're searching for a foot massager for general relaxation and stress relief
If you're looking to help heal a specific foot issue, you'll probably want to include manual foot rollers that offer myofascial release, as well as reflexology and kneading trigger point massage devices in your search.
If you're looking for general relaxation, water massagers and massagers that offer heating functions are usually best.
Editor's Tip: Homedics FMS-270H Deep Kneading Shiatsu Foot Massager is one of the best selling foot massagers on Amazon, as is the uComfy Shiatsu Foot Massager With Heat and the Shiatsu Foot Massager with Heat by Brookestone.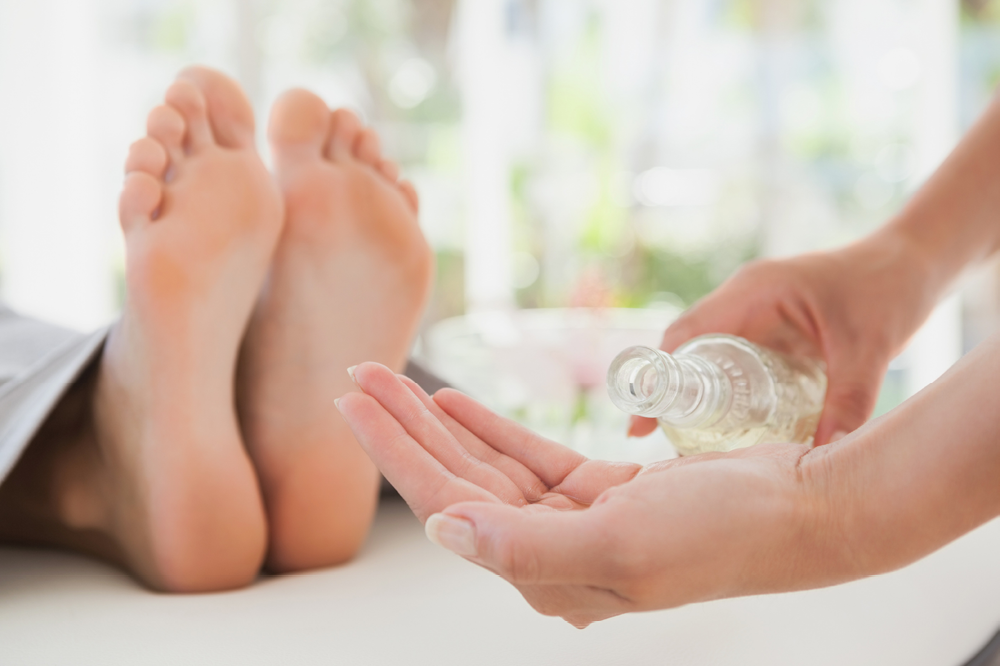 Wavebreak Media LTD/Wavebreak Media Ltd./Corbis
Determine The Strength You Want From Your Foot Massager
Different devices offer varying degrees of massage strength, which is an important factor in your search for the perfect massage device. Manual roller foot massagers can give gentle or more vigorous massage strength, depending on the pressure applied by the user. Water jet massagers typically offer gentle stimulation, whereas kneading or rolling shiatsu and 3D air massagers tend to give a more vigorous foot massage.
Read Customer Reviews
Once you've narrowed down the type of foot massage device you'd like to buy, you may want to consider reading customer reviews offered online and on the brand's website. These can often give insight into a massagers application, quality, strength and overall experience. Word of mouth and official product reviews can also help you narrow down which brands might offer the best device for you, from Homedics, uComfy, Brookestone, Therasqueeze and more.
Check To See If The Device Is Covered By Your Insurance
Foot massagers have the ability to relieve aches and pains caused by ill-fitting shoes, muscle, joint and skeletal diseases, and other foot ailments. Therefore, it's possible that some are covered under certain health insurance plans. Speak with your physician to see if an at-home foot massager could be part of your prescribed health plan, and if so, which therapeutic devices are covered under your health insurance plan. An example would be the MediMassager MMF06 Variable Speed Foot Massager, which offers professional grade vibration from an oscillating foot pad that can help with diabetic neuropathy and other serious ailments.