After a decade of playing Coronation Street's unlucky-in-love character, Carla Connor, actress Alison King has decided to walk away from the popular British soap opera. Or, as she points out, she'll actually be hobbling away from the series she joined back in 2006.
Anzeige
When asked what she would have changed over the course of the last 10 years, the Leicester native (seen below with her co-star, Ryan Thomas) says she would have ditched the high heels her character often sported.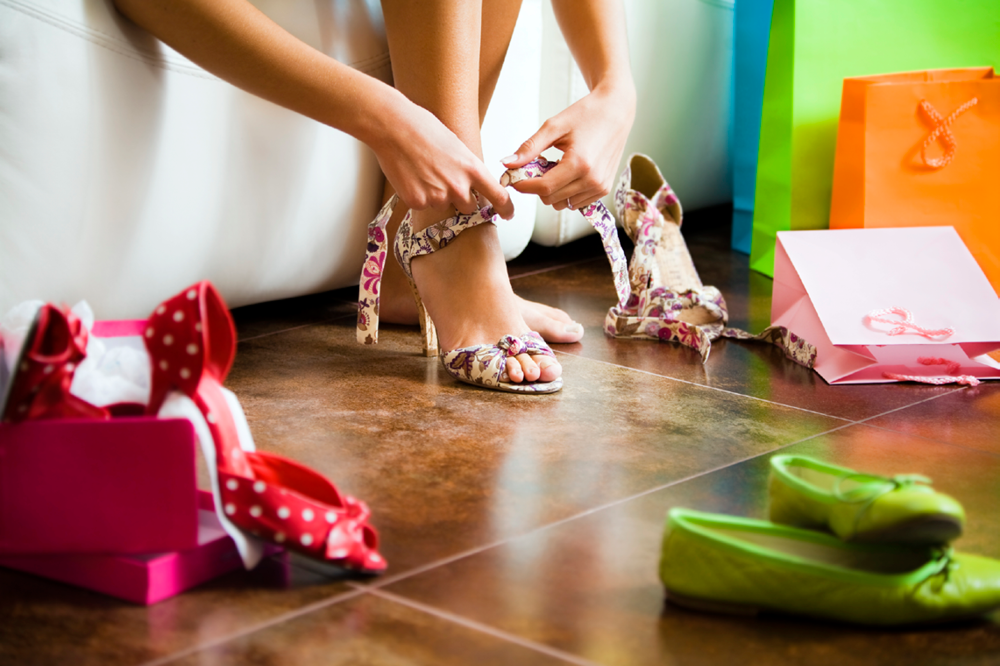 diego_cervo/iStock
"My advice to myself if I was starting Corrie again? Hit the ground running and wear flat shoes," the actress told Mirror. "Seriously, I'd wear flats. The high heels and cobbles have knackered my feet; I'd give the killer black heels a miss."
Alas, King had to don Carla's painful heels once more, as the character is walking down the aisle for the third time to wed Nick Tilsley (Ben Price) this week. Soon after, the character will disappear from the canvas — and it seems her exit will be in typical soap opera fashion, because her fiancé is thisclose to finding out she had an affair with Robert Preston (Tristan Gemmill).
"It's all becoming too much for Carla, but she's trying so hard to keep a lid on it; she's desperate to stop her big day from unraveling," the actress previews of the drama. "Carla's so stressed at the minute… It's just adding to the pressure cooker that is Carla Connor pressing self-destruct, as always."
No matter how the character's big day goes down, fans of the actress will be relieved to hear that the door has been left open for Carla to return in the future — just don't expect her to be strutting the cobbles in stilettos!