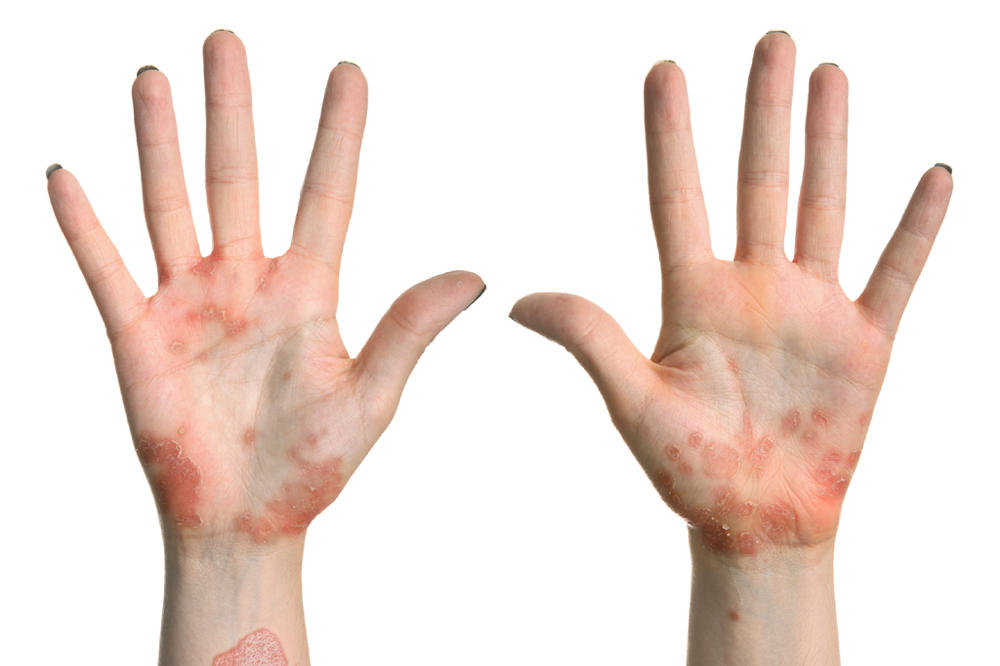 petek arici/iStock
Stress can cause all kinds of skin flare ups, from extra acne to increased issues with eczema and psoriasis. The reason: Stress can disrupt the balance of good and bad bacteria in your gut and can also cause your body to produce cortisol, which whacks out your hormone levels.
Foot Fix: If you're experiencing foot acne, try some soothing foot soaks in addition to over-the-counter pimple medication. Eczema flare ups can be soothed with hydrocortisone cream, antihistamines, prescription strength ointment and using a humidifier to help moisturize the foot skin. Psoriasis flare ups can be reduced with the application of aloe vera and lotion.
Overall Fix: Outside of managing stress, the best way to help reduce skin flare ups is by eating a healthy diet rich in nourishing fruits and vegetables, reducing alcohol and sugar intake, getting enough sleep, and drinking lots of water. Deep breathing exercises and meditating are also proven ways to reduce stress and skin issues.